CULTURAL NETWORKING AND COOPERATION FUND
« Coopération entre la Réunion et la Guyane autour de la culture hip  hop » – Cœur de rue
La Réunion – French Guiana and Belgium

MOBILITY FUND ARCHIPEL.EU
Macaronesia Mítica by Javier Estupiñán Dávila
Artist from the Canary Islands on mobility as part of the Walk&Talk festival, in Sao Miguel, Azores (Portugal) – July 2022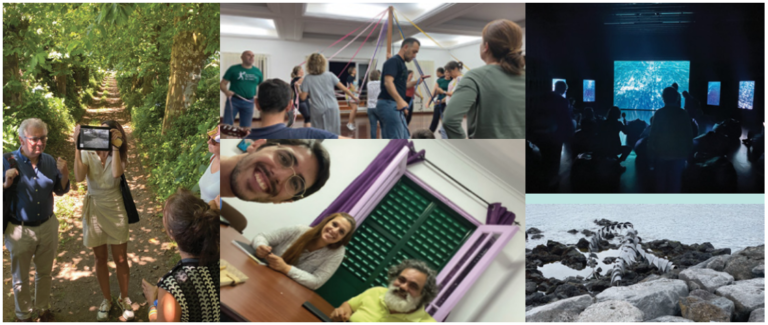 30th edition of the Sete Sois Sete Luas Festival by Laurent Jamet 
Reunion artist on mobility within the framework of the 30th edition of the Sete Sois Sete Luas Festival (Portugal) – July / August 2022

Artistic Residency in Kassel by Samuel Sarmiento
Artist from Aruba on mobility in Kassel (Germany) – September 2022. For more information click here. 

 Curator in Residency by Jorge Esda – Artist from the Canary Islands on mobility at the Palais de Tokyo in Paris (France) – October 2022
During the first 15 days of October 2022, Jorge Esda was part of the mobility program granted by the project Archipel.eu. The project carried by Esda included a collaboration together with Palais de Tokyo where Esda could work together with Senior Curator Daria de Beauvais in her previous, present and future exhibitions. Esda worked in the research directions that are currently being developed inside his practice through the opportunity to visit artist studios, attend more than 25 contemporary art exhibitions with the chance to meet artists, curators and other cultural workers from the French art scene and beyond.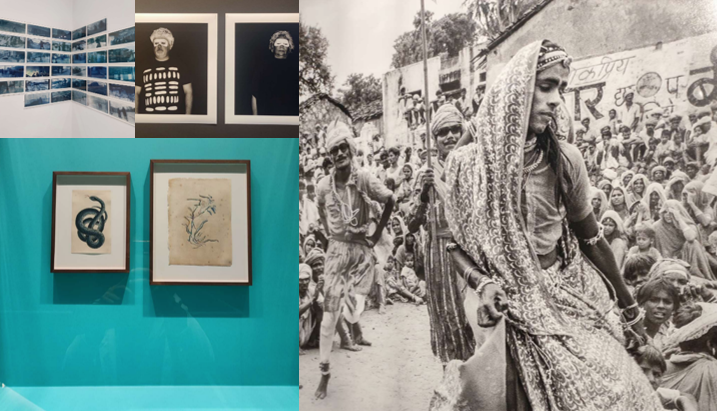 THE COLLECTION - ARCHIPEL.EU SPECIAL EDITION
Archivo de fotografía histórica de Canarias. FEDAC/CABILDO DE GRAN CANARIA –

 IDENTIDADES ATLÁNTICAS. UNA PERPESTIVA PATRIMONIAL
With the Fund dedicated to The Collection Archipel. eu, we are pleased to accompany and support a project of the FEDAC of the #Canaries aimed at the circulation in the Macaronesian region of exhibitions of historical photographs.
It is in this context that a first exhibition on Javier Reyes has just been held at Casa Salazar in Santa Cruz de La Palma, a 17th century Canarian palace. A second exhibition entitled "Identidades Atlanticas- La Perspectiva Patrimonial" was held at the Benehaorita Archaeological Museum in Los Llanos de Aridane, less than a kilometer from the volcano that devastated this part of the island just 5 months ago. The exhibitions were accompanied by conferences thus promoting the resumption of social and economic life after the tragedy of the volcano.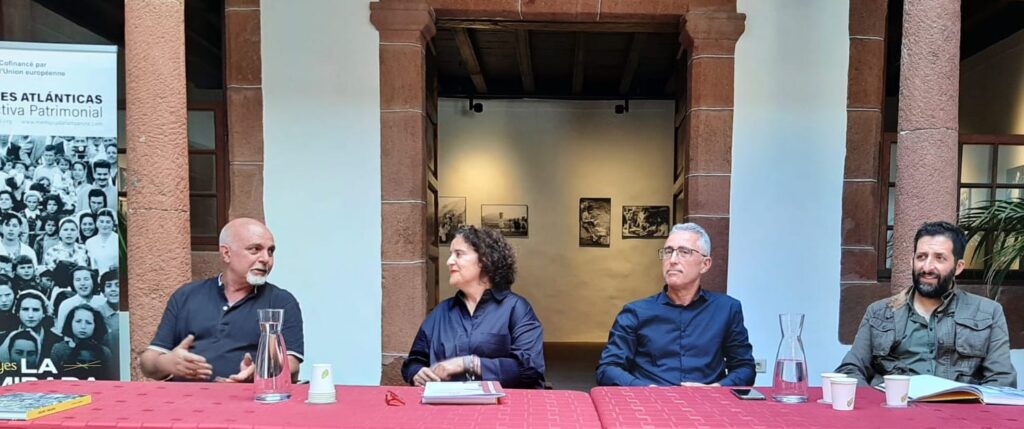 De Wind Imaging, Film & Photography (Curaçao), Antiyano Progresivo: Experimentation and nonconformity in Music of the ABC and SSS Islands 1969 – 1992